DEB'S BLOG
30/01/2022: WINSOR & NEWTON COTMAN WATERCOLOUR SKETCHER'S POCKET BOX REVIEW
so the other day i bought one of those, because i have the worst self control when it comes to buying art supplies, and uuuh i thought id do a review on it! note that i have never written a review on an art supply before so this might not be that helpful XD. well lets just get started:
COLOURS
theyre great. cotman watercolours are vibrant and bold but not at all hard on the eyes. also, the selection in this set gives you all the colours you need both to paint right out of the box and to mix your own colours. there's no black though- not much of a problem for me, since i prefer to use dark browns or purples instead of black and am not a big fan of mixing darker colours by using black, but personally i would've included a black instead of white. overall the colour selection is very good though.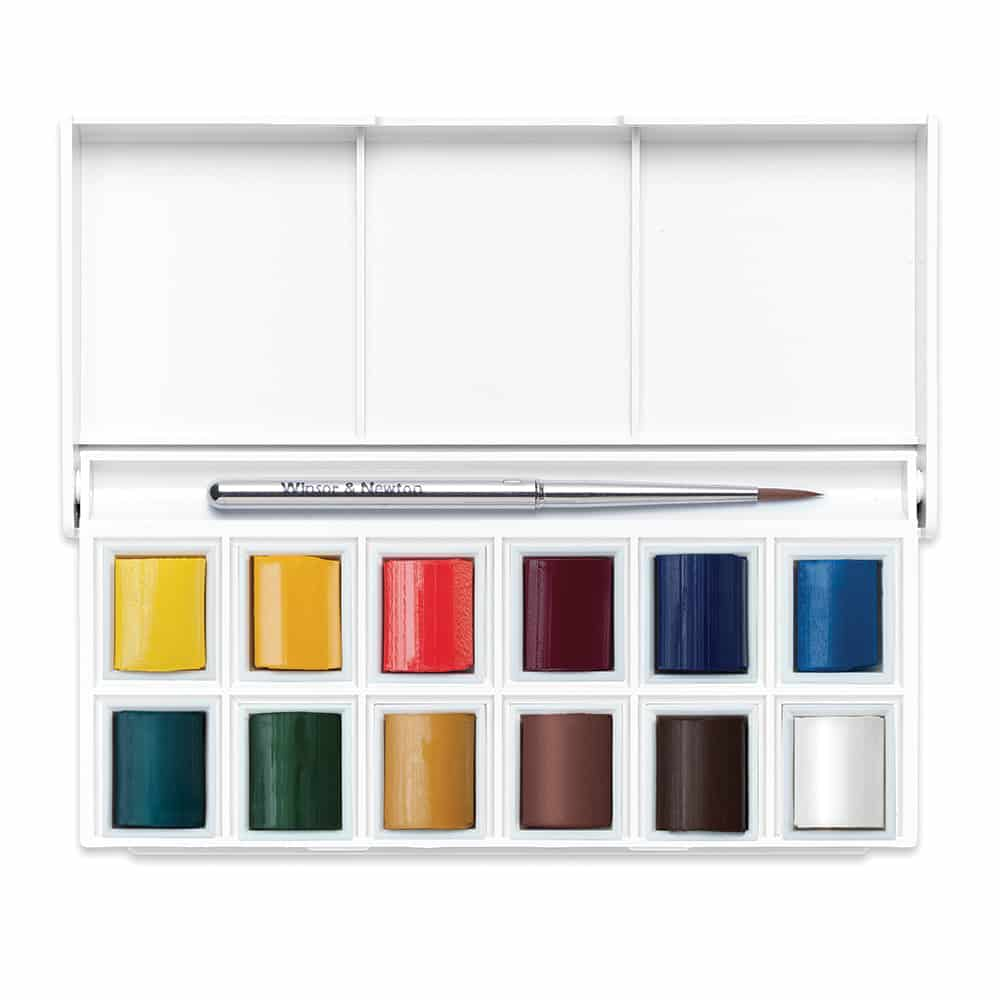 THE BRUSH
this set comes with a little travel brush. it's pretty good! my biggest gripe with it is that the size makes it a bit hard to hold, but given that it has to fit in a box you can put in a pocket that's alright. the tip is thin, so you can easily get details with it, but it's also quite long so you can do wider areas too. course you wouldn't want to use it on a big painting unless it was for detail, however given that this box is designed to take around with you and you're probably not gonna be doing big paintings out and about thats okay.
it's a pretty good quality paintbrush too, the bristles keep their shape and it doesn't destroy itself in 3 minutes so overall better than 10 euro value multipack brushes. ill probably use it quite a lot.
THE BOX
so the box doesn't matter that much, i mean it's just something to keep them in one place really, but i figured id add a section anyway. it's pretty basic, white plastic with a space for your pans and brush in the bottom and a pallete in the top. the plastic is pretty sturdy feeling and it feels nice to hold. the texture on the outside is cool too, feels nice to scratch. the edges on the box are a little sharp tho and it's hard to open it. overall it sure is a box.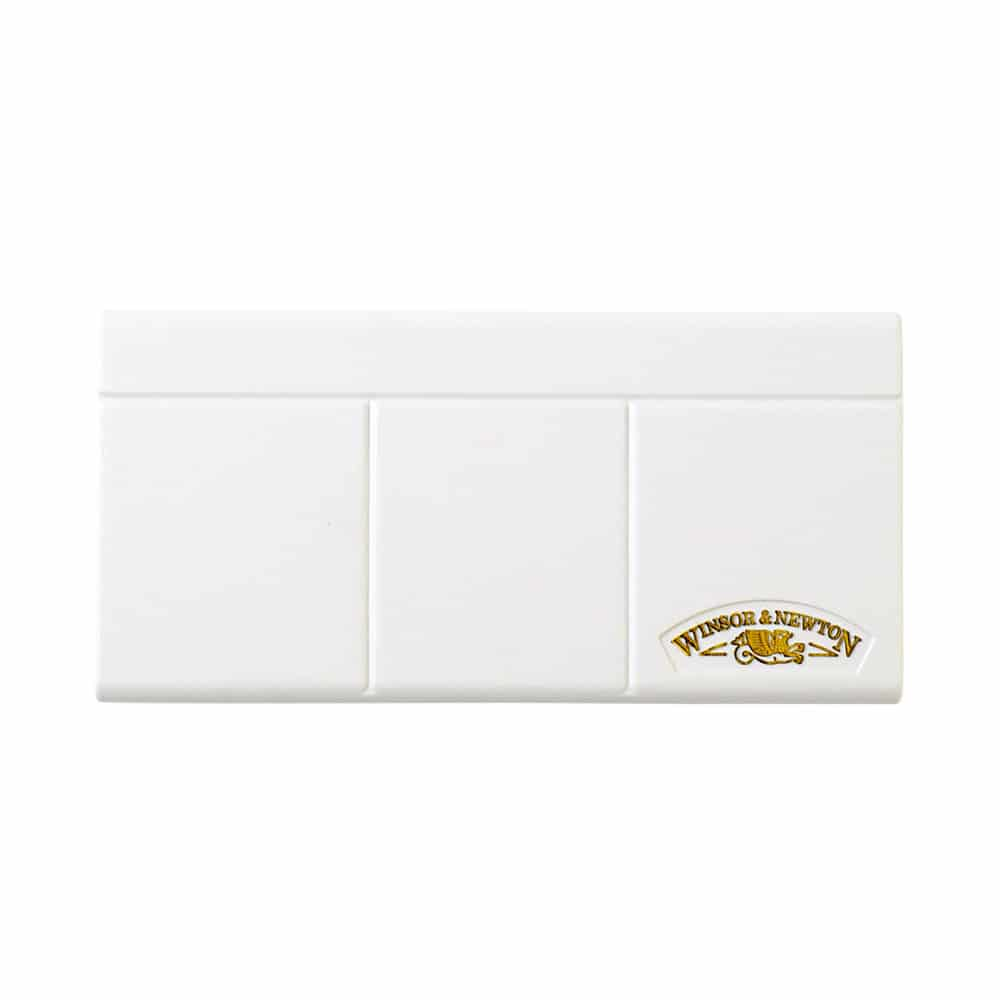 ACTUALLY LIKE USING THEM
well this is probably the most important part. wouldnt be a very good review for a set of paint without talking about the paints!! they do feel and look very nice. colours go down smooth and boldly. the pan format does make it a little difficult to dilute them to an exact amount but it's not a huge problem and that's kind of to be expected. i have cotman watercolours in tube form which don't have that issue. they layer quite well too and pencils etc go over them well. theyre good paints. maybe not the fanciest most professional or whatever but more than enough for most artists. very good!!
HERE HAVE A PAINTING *WET FLOPPING FISH NOISES*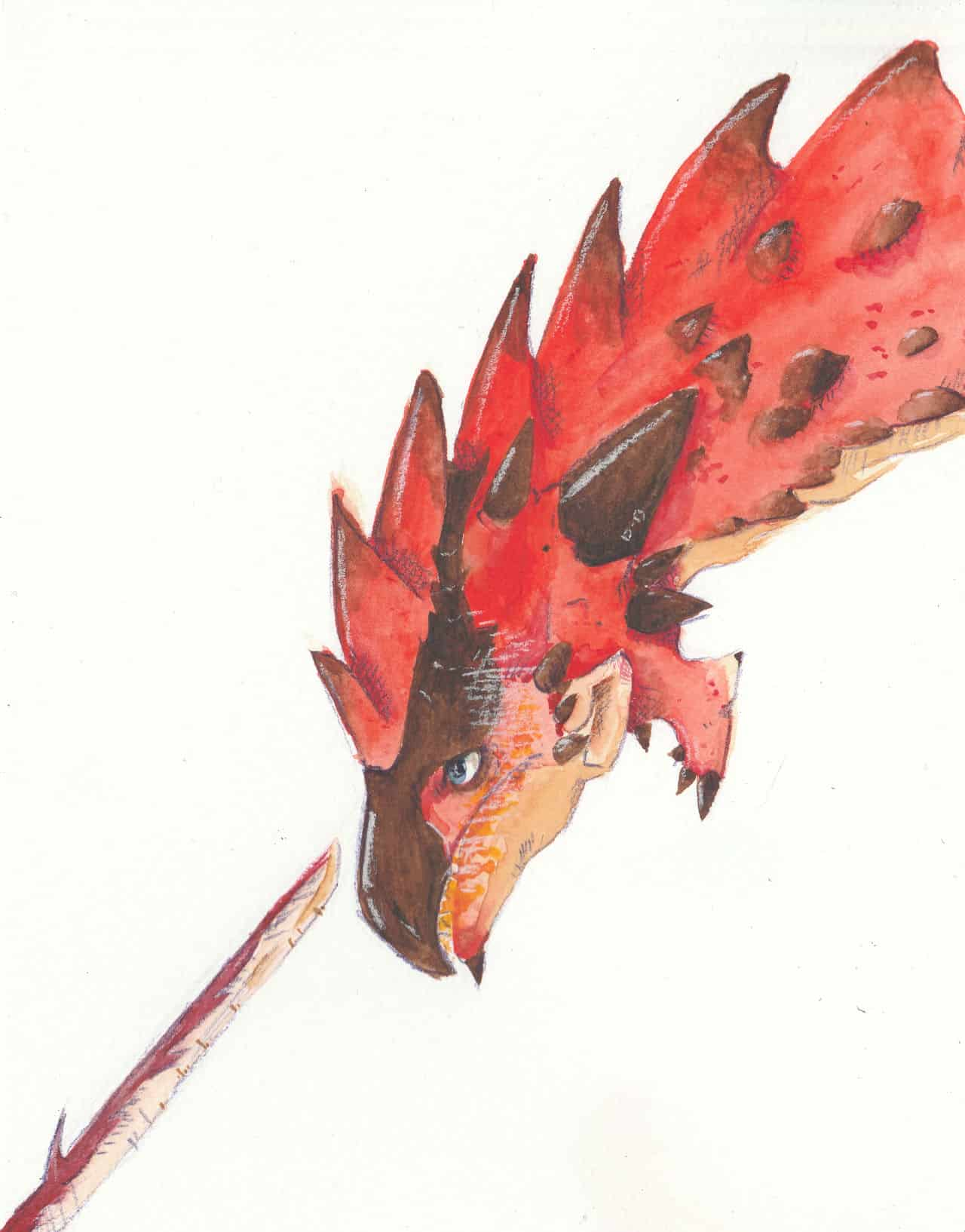 theres the painting i did with em today. it's rathalos. most of it is the cotman paints but i added some details with white charcoal and violet coloured pencil. everything except the highlights, outlines and hatching are the paints. pretty cool i think!
~deb